Bubbleflight
Affiliations

Current:
Past:

DawnClan
None

Names

Kit:
Apprentice:
Warrior:

Bubblekit
Bubblepaw
Bubbleflight

Family

Mate:
Mother:
Father:
Sister:
Brother:
Daughters:
Sons:

Shadefrost
Redleap (deceased)
Tornpelt (deceased)
Tabbycloud
Sootstorm
Mistkit, Maplekit, Tawnykit
Toadkit, Adderkit

Education

Mentor(s):
Apprentice(s):

Kestrelflight
None

Roleplay
Roleplayed by:
Bubbleflight is a silver tabby tom with blue eyes.
Personal Information
Bubbleflight has a mate, Shadefrost, and 5 kits: Maplekit, Mistkit, Toadkit, Adderkit, and Tawnykit. He is part of the prophecy: The Bubble who flies and the Pool of whispers will rise above, though maybe not in the sky.
History
Bubblekit was born to Redleap and Tornpelt. He was quite quiet for a kit, often choosing his decisions wisely, unlike other kits. Both parents died during his apprentice ceremony, when a fox rampaged through camp and killed them. He and his siblings were often very close, and he was the 'thinker' of the three. He earned his warrior name, and soon fought in the The Greatest Battle of All Time. Soon after, he and Whisperpool received the prophecy, and Bubbleflight is currently deciphering it. His mate, Shadefrost, gave birth to his five kits.
Trivia
Bubbleflight will probably never take a mate. False: He has a mate and kits.
Bubbleflight refuses to eat thrushes because he choked on a thrush feather once.
Real Life Image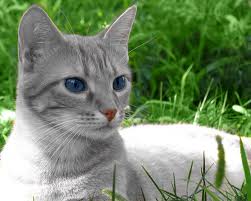 Wallpapers
Ad blocker interference detected!
Wikia is a free-to-use site that makes money from advertising. We have a modified experience for viewers using ad blockers

Wikia is not accessible if you've made further modifications. Remove the custom ad blocker rule(s) and the page will load as expected.