Hikaripaw is a member of CloudClan. She is a pure white she-cat with purple eyes and white, fluffy feathered wings. She is immortal, and will live forever, unless dealt serious injury.
Family
Hikaripaw is a former rogue of CloudClan heritage. Her mother is currently unknown, however, what is known about her is that she beame a rogue beause of her will to fight. Hikaripaw's mother died defending her kit. Her father isn't known. Her distant great-great-grandfather and mother left CloudClan for an unknown reason.
Relationships
Spottedtalon
Spottedtalon was Hikaripaw's foster mother, taking her in when Shadowlight brought her to CloudClan. Currently, she gets along well with her new mother and littermates.
Shadowlight
Shadowlight is the warrior who brought Hikaripaw to CloudClan. The she-cat and the warrior have a good, trusting relationship. He is currently her mentor. It is rumoured that they will become mates.
Violetshadow
Violetshadow is her true mother, which nobody, even Hikaripaw herself, knows her real identity. Violetshadow never shows herself out of guilt and grief.
Robinstar
Robinstar is her true father. Robinstar, unlike Violetshadow, guides Hikaripaw by showing her the right path, and walking into her dreams. Strangely, Robinstar doesn't know Hikaripaw is his immortal daughter.
Tinystar
Tinystar likes Hikaripaw a lot. In fact, she wants Hikaripaw to grow attached to her son, Darkenedwing, and later mate. Tinystar isn't an evil cat, but is wise and wants to have some more kin, since the last remaining of her own is Darkenedwing.
Darkenedwing
Darkenedwing is Tinystar's evil son. He likes Hikaripaw a lot. He just became a warrior a while ago. He wants to be Hikaripaw's mentor, so that the two can later be mates, but isn't aware it will be Shadowlight.
Real Life Picture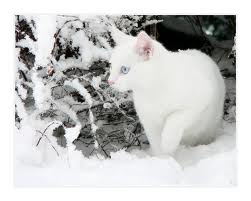 Trivia
Robinstar is her father, in fact, and Violetshadow was her mother. Violetshadow, being an immortal spirit, became temporarily mortal to join CloudClan under the name Violetrose. She had 3 kits: Hikari, Robin, and Leap. Violetshadow died again protecting Hikari and her siblings, but Robin and Leap actually died.
Because of Violetshadow's immortal soul, Hikari was born immortal.
Shadowlight is also immortal, but doesn't know it.
Darkenedwing will not become her mate.
Tinystar is rumoured to lose one life protecting her.