Phantomsoul
Affiliations

Current:

Names

Kit:
Medicine Cat Apprentice:
Medicine Cat:

Phantomkit
Phantompaw
Phantomsoul

Family

Mate:
Father:
Mother:
Sister:
Brother:

Fushigiheart
Smallspider
Puresoul
Opalshine
Mottledfire

Education
Mentor:

Echopad

Roleplaying
Clan:
Roleplayer:
WingClan
Dove
Phantomsoul is a small, slender, muscular, long-legged, glowing black tom with white chest, underbelly, paws, tuft on his forehead, and tail tip, a strange black marking on his chest (DP emblem), fur turning slightly silver near his claws, and glowing, intense, and vibrant, electric-green eyes.
He is the medicine cat apprentice of WingClan.
He is a member of The 3rd Generation Prophecy. His powers are to shoot electric-green energy beams from his paws, ice-blue ice energy beams from his paws or eyes, to turn invisible and intangible at will, and to float if he concentrates hard enough.
History
Phantomkit is born to Smallspider and Puresoul in WingClan. He had two siblings, Opalkit and Mottledkit. He was the youngest and tiniest of the litter, and was often teased by his siblings because of his strange, glowing fur.
He and his siblings are apprenticed. He becomes the medicine cat apprentice, with Echopad as his mentor.
He is often seen caring for his parents, who retired from failing hearing (Smallspider) and sight (Puresoul).
His siblings are made warriors, Opalshine and Mottledfire. He cheers the loudest for them.
During the Greatest Battle, he sees his leader controlled by Snow, who was controlled by Scar, who was controlled by Tigerstar. He is often seen caring for injured cats, both Team Light and Team Dark.
Echopad gives him his full name, Phantomsoul.
He meets Fushigiheart, a DawnClan cat, at the WingClan border. He expresses how much he loves Fushigiheart, and she also admits her love. The two become mates.
Personality
Phantomsoul is normally calm, trusting, and level-headed. He can, however, be untrusting, fierce, and sneaky, especially around his enemies. He is also seen to be quite naive. He is very sensative to teasing from his siblings, as they've done it since they were kits and it hasn't stopped.
Family
Mate:
Fushigiheart - Living, member of DawnClan
Mother:
Puresoul - Living
Father:
Smallspider - Living
Sister:
Opalshine - Living
Brother:
Mottledfire - Living
Trivia
He is based off of Danny from Danny Phantom
His daughter, Aquakit (full name Aquapool) will become his successor as a medicine cat.
Pictures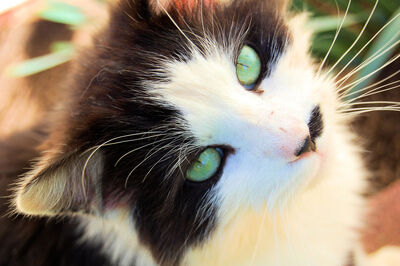 ~ Real Life Image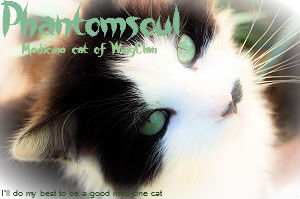 ~ Wallpaper, made by Leafbreeze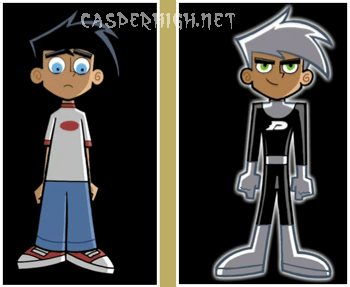 Real Phantomsoul (right pic) ~
Quotes
"Opalkit: Glowing cats look so stupid.
Mottledkit: Yeah. Phantomkit, you look stupid.
Phantomkit: Stop it! Stop it!"
-Opalkit and Mottledkit teasing Phantomkit WingClan Roleplay
"Echopad, what's this herb called?"
-Phantompaw to Echopad WingClan Roleplay
"Thank you, Echopad. I'll do my best to be a good medicine cat."
-Phantomsoul to Echopad WingClan Roleplay "F-Fushigiheart. I-I really like you."
-Phantomsoul to Fushigiheart Prophecy Roleplay
Ad blocker interference detected!
Wikia is a free-to-use site that makes money from advertising. We have a modified experience for viewers using ad blockers

Wikia is not accessible if you've made further modifications. Remove the custom ad blocker rule(s) and the page will load as expected.