Project Goal:
To give all characters a page.
To make all character pages up to standard (Silver or Higher)
Project Members:
Leader: Elorisa
Deputy: Undecided
Senior Warriors: Destiny Calling, Dove, Loveleaf, 4pinkbear.
Apprentices: Shinystar, Aspen, Wild
Elders: None.
Nothing to edit? Here's some things to do:
Add quotes: Quotes give a character depth, they show something that they think and/or thought. The quote template can be found Here.
List the characters family: Family is important too. List all family members known, in the Charbox or outside in a different section. The order to list them in is: Mate, Kits, Grandkits (If Any, same with gerenations after it), Mother, Father, any Siblings, Uncles, Aunts, Cousins, Nices/Nephews, ect.
Add any images the character might have: Any images approved by PCA will go on the character's page. Also, if the roleplayer desires one, a real-life image may go up too.
Expand History: If the character has a small history, expand on the things they did, if possible.
Userboxes:
LeaderCH
}}
DeputyCH
}}
WarriorCH
}}
ApprenticeCH
}}
Grading Templates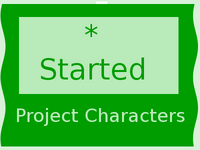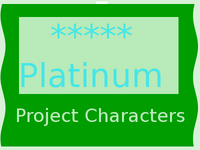 Ad blocker interference detected!
Wikia is a free-to-use site that makes money from advertising. We have a modified experience for viewers using ad blockers

Wikia is not accessible if you've made further modifications. Remove the custom ad blocker rule(s) and the page will load as expected.