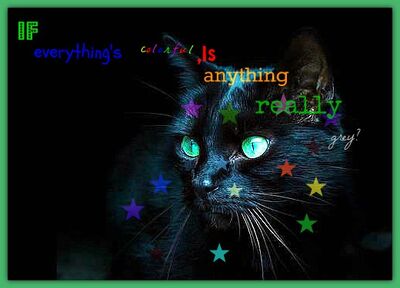 Project wallpaper is trying to get every cats a Wallpaper that tell something about him or her. Like the one on the right. We use this to make wallpapers. Picmonkey
NOTE: Some people (ex. Cotton) are also willing/wanting to do ones for Clans, please feel free to ask.
Rules
If your cat has a page with a pic then please link it.
You need not ask to make a a Wallpaper for your cat
You can ask to join on the talk page, The same way as a clan.
If you need help ask Ask the leader or deputy.
Allegiances
Digital Art
Leader: Meadow
Deputy: Cotton
Warriors:  Luna
Apprentices: None
Kits: None
Elders: None
Cats that need to have Wallpaper done
Anyone can add cats who they want Wallpaper done for, You may also ask someone else to make wallpaper for you if you wish. Make sure the page has a pic please
Moonlight, Meadow
Willowpelt, Meadow
Nightflower, Meadow
Ad blocker interference detected!
Wikia is a free-to-use site that makes money from advertising. We have a modified experience for viewers using ad blockers

Wikia is not accessible if you've made further modifications. Remove the custom ad blocker rule(s) and the page will load as expected.