Rayhope is a protective, light yellowish-ginger she-cat with a strip of black Twoleg material tied around her head in a bow, slightly similar to bunny ears, a nicked ear, long claws, soft, fluffy, shortish fur, and luminous, secretive, mysterious turquoise eyes.
Description;
Appearance;
Info.
Health;
Physical Health;
Info.
Mental Health;
Info.
Personality;
Rayhope, especially after she lost her brother, is very protective of her family and friends. She is willing to risk her life for them to stay alive, just like her brother did for her. She is very loyal to her friends and family, and wouldn't want anything to happen to them if she could prevent it.
Skills and Abilities;
Info.
Life;
Backstory;
Ray was born to two loners, Utopia and Millennium, with four siblings, named New, Hope, Faint, and Wish. She was especially close to her brother, Hope.
When she and her siblings are able to fend for themselves, Millennium and Utopia leave them. Each one goes off in different directions except or Hope, who stays with Ray.
Hope is later struck by lightning while protecting Ray. She is shown to never get over his death.
She wanders around until she finds RainbowClan. As she was of warrior age when she joined, she was named Rayhope, after her brother.
She falls in love with another warrior, Skysearch, and the two later become mates.
In RP;
She is later expecting Skysearch's kits, and when they are born, they name them Paradisekit and Synchronicitykit.
Her kits are later apprenticed, though she stays in the nursery for the time being to help out other queens.
She moves out of the nursery in time to see her kits be named warriors, Paradiselight and Synchronicityshadow.
She and several others in RainbowClan are killed by an unknown illness.
Family;
Mate;
Skysearch; Deceased, verified StarClan member.
Kits;
Synchronicyshadow; Deceased, verified StarClan member.
Paradiselight; Deceased, verified StarClan member.
Mother;
Utopia; Deceased, verified Dark Forest member.
Father;
Millennium; Living, loner.
Sister;
Wish; Living, kittypet.
Brothers;
New; Living, rogue.
Hope; Deceased, verified StarClan member.
Faint; Living, resides in the Laboratory.
Trivia;
She is based off of the Vocaloid song "A Ray of Hope" (alternatively called "A Faint Wish"), and she is modeled after Rin.
Her entire family was named after songs in the trilogy that her song is named after, the Utopia series. The other two songs are "Utopia" (1) and "The New Millennium" (3).
Quotes;
"Quote"
-Name to name InsertClan RPG
Names;
Kit: Ray
Loner: Ray
Warrior: Rayhope
Queen: Rayhope
Education;
Mentor(s);
Millenium; Living, loner.
Utopia; Deceased, verified Dark Forest member.
Images;
Character Pixels;
Please do not edit this gallery.
Life Image;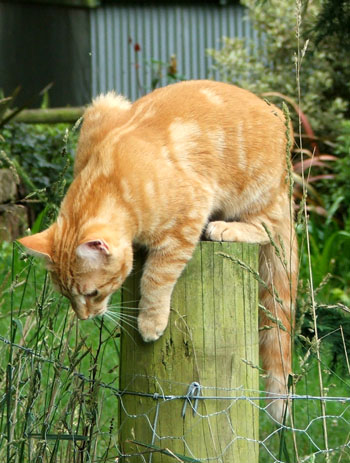 Ad blocker interference detected!
Wikia is a free-to-use site that makes money from advertising. We have a modified experience for viewers using ad blockers

Wikia is not accessible if you've made further modifications. Remove the custom ad blocker rule(s) and the page will load as expected.