Snowy Wish
Affiliations

Current;
Past;

MemoryClan
Loner, EchoClan, rogue

Names

Kit;
Apprentice;
Warrior;
Loner;
Knight;

Snow, Snowkit
Snowpaw
Snowwish
Snowwish
Snowy Wish

Kin

Mate;
Father;
Mother;
Brother;

Robin
Angelo
Blitzii
Icy Guard

Education

Mentor(s);
Padawan(s);

Silverflight
Eternity

Roleplay
Roleplayed by;
Snowy Wish is a short-furred, fluffy, long-limbed, quiet, shy, determined, bright-minded, clever, curious, lithe, quick on her paws, snowy-white she-cat with a fluffy tail, a bright pink nose, one dark, intense, soft, cocoa-colored brown eye, and one bright, frosty, shining, icy-blue eye.
Description;
Appearance;
Snowy Wish has short, fluffy fur that's as white as snow. Despite it being short, the fluffiness makes it hard for her to keep it smooth, so it's generally a bit ruffled and appears longer than it really is. She has a fluffy, slightly longer-furred tail, and a startling bright pink nose. One of her eyes is dark brown, the color of cocoa, while the other is ice-blue. Many are surprised to find she's not deaf in the ear on the same side of her blue eye.
Health;
Physical Health;
Info.
Mental Health;
Info.
Personality;
Snowy Wish is rather shy, finding it hard to talk to new cats. She tends to keep to herself at first, keeping to the back. However, she is fairly easy to open up to, and her clever, curious nature assists her in opening up.
Snowy Wish has a major fear of blood, and unless she's caught up in the heat of battle, she will come close to passing out at the sight of it. This prevents her from being a Healer.
Skills and Abilities;
Info.
Life;
Backstory;
Snow was born as a rogue to Angelo and Blitzii, though only Blitzii knew Angelo was the father. She had a single brother, named Ice.
As Angelo was beginning to track them down, Blitzii decided to give her kits up to save them from him. She left them near EchoClan camp before running in hopes to lead Angelo away from them. They were found and brought into the Clan with the names Snowkit and Icekit, and Roseflight offered to care for them until they were apprenticed.
The kits blend in with EchoClan very well, especially Snowkit, who manages to befriend a shy, skittish tom named Robinkit, kit of Silverflight and Rockstorm.
Snowkit and Icekit are named apprentices, Snowpaw and Icepaw. Her mentor is Silverflight.
In RP;
EchoClan;
Snowpaw trains hard with her brother, and the two are eventually named warriors with the names Snowwish and Iceguard.
Eventually, however, EchoClan falls apart with the sudden death of Moonstar. Snowwish and Iceguard follow Ravenwing and a few others, becoming loners as they figure out a place to settle down.
Soon enough, the group discovers MemoryClan, and they talk to the Council to join, who accept them quickly.
While joining MemoryClan, Snowwish decides to rename herself Snowy Wish, feeling her regular Clan name no longer fits her.
Snowy Wish soon becomes mates with Robin, formerly Robindusk.
She receives her first Padawan, Eternity.
During the battle against the dogs Anakin unleashed on the Clan, she fights alongside Icy Guard, though she falls unconscious once she stops fighting due to her hemophobia.
Family;
Mate;
Robin; Living, Healer of MemoryClan.
Father;
Angelo; Living, rogue.
Mother;
Blitzii; Status unknown, most likely deceased.
Brother;
Icy Guard; Living, Knight of MemoryClan.
Trivia;
Snowy Wish does not know of her father.
She will develop wings soon.
Quotes;
"Quote"
-Name to name InsertClan RPG
Names;
Rogue kit; Snow
Clan kit; Snowkit
Apprentice; Snowpaw
Warrior; Snowwish
Loner; Snowwish
Knight; Snowy Wish
Education;
Mentor(s);
Silverflight; Status unknown.
Padawan(s);
Eternity; Living, Padawan of MemoryClan.
Images;
Character Pixels;
Please do not edit this gallery.
Life Image;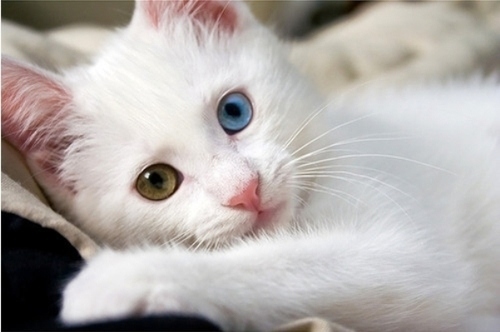 Ad blocker interference detected!
Wikia is a free-to-use site that makes money from advertising. We have a modified experience for viewers using ad blockers

Wikia is not accessible if you've made further modifications. Remove the custom ad blocker rule(s) and the page will load as expected.