Teich is a delicate, slender, small, lithe, long-haired, quiet, pessimistic, close-minded, moody, intelligent, depressed, slightly snappy, reclusive, brooding, long-limbed, silky-furred, thick-pelted, light gray she-cat with light blue paws, chest, and underbelly, a long, thick, huge, fluffy, fox-like, sweeping, silky, soft, gentle, plume-like, blue-gray tail with a white tip, and pretty, yet dulled, intelligent, moody, glum, depressed, brooding, grief-filled, pale sky-blue eyes.
Description;
Appearance;
Info.
Health;
Physical Health;
Info.
Mental Health;
Info.
Personality;
Info.
Skills and Abilities;
Info.
Life;
Backstory;
Pondkit is born to Ambersong and Bluewind in CreekClan during an unusually cold leaf-fall. She had no siblings.
She is apprenticed to Duskflight after six moons, and Pondpaw forms a strong bond with him.
She is made a warrior after several moons of training hard. Her name is Pondmist.
Her parents die of greencough one harsh leaf-bare, leaving her distraught.
Pondmist later meets Ripplefrost, and the two end up becoming mates.
She gives birth to Ripplefrost's kit, Sweetkit.
Sweetkit later becomes the medicine cat apprentice, apprenticed to Lakeshine.
She gains her first apprentice, a tom named Kinkpaw.
Her apprentice is given his warrior name, Kinkstem.
Pondmist becomes deputy, and later leader, Pondstar.
Later, a group of rogues take over CreekClan, killing most of the Clan, including Ripplefrost and Sweetbrook. Heartbroken and having lost all but her last life, Pondstar runs away in the middle of the chaos, abandoning her past self.
In RP;
When she is far enough from the remains of CreekClan, she declares herself unfit to be called Pondstar now, and names herself Teich.
While trying to find a place to settle down, Teich wanders through territory Kuroha has claimed.
Family;
Mate:
Ripplefrost; Deceased, verified StarClan member.
Daughter:
Sweetbrook; Deceased, verified StarClan member.
Mother:
Ambersong; Deceased, verified StarClan member.
Father:
Bluewind; Deceased, verified StarClan member.
Trivia;
She is actually half-Clan, because Bluewind was a former kittypet.
She is also an Anomaly Cat because Ambersong was also an Anomaly Cat, being the daughter of two cats from different time periods.
Teich is German for pond.
Like Charm, she is confirmed to have a run-in with Kuroha that results in her accidentally expecting his kits.
Quotes;
"Quote"
-Name to name InsertClan RPG
Names;
Kit: Pondkit
Apprentice: Pondpaw
Warrior: Pondmist
Queen: Pondmist
Deputy: Pondmist
Leader: Pondstar
Loner: Teich
Education;
Mentor(s);
Duskflight; Deceased, verified StarClan member.
Apprentice(s);
Kinkstem; Deceased, verified StarClan member.
Images;
Character Pixels;
Please do not edit this gallery.
Life Image;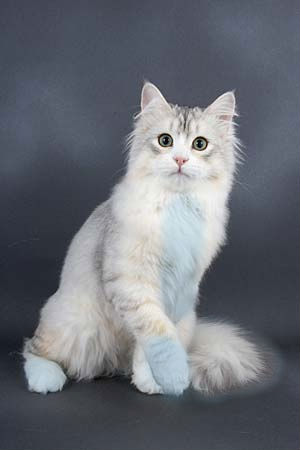 Ad blocker interference detected!
Wikia is a free-to-use site that makes money from advertising. We have a modified experience for viewers using ad blockers

Wikia is not accessible if you've made further modifications. Remove the custom ad blocker rule(s) and the page will load as expected.